Cherished time with patients
• High touch model
• Comprehensive onboarding program
• Full administrative support team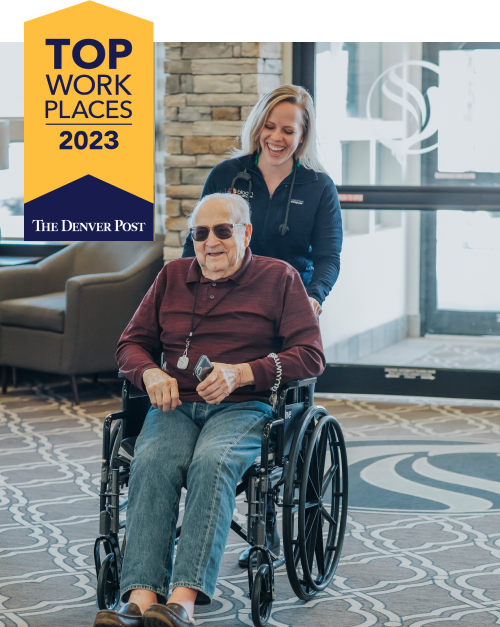 Bloom Healthcare delivers an exceptional provider experience
At Bloom Healthcare, we understand the vital role that all our medical providers and clinical staff play in delivering exceptional care to our patients. We are dedicated to creating an environment where our team feels supported, valued, and empowered to make a difference in the lives of those we serve. Find out why we are continuously recognized as Denver's "Top Workplace!" 
Bloom prioritizes the well-being of our team. We believe that by providing a supportive environment, our team can deliver their best care.
We foster a culture of collaboration and teamwork, where our providers seek guidance, share experiences, and learn from one another.
We encourage open communication and provide regular opportunities for feedback, ensuring our providers feel heard and supported.
At Bloom, we strive to create a culture of support and appreciation. We value the well-being of our team and understand the demands and challenges the face.
Our organization provides resources and tools necessary to excel in your role, ensuring you have the support you require to deliver high quality care.
We prioritize work-life balance and offer flexible scheduling options, allowing you to maintain a healthy equilibrium between your professional and personal lives
Team Approach to Patient Care
We understand the importance of a team approach. Our patients and providers are assigned a personalized care team, creating a consistent support network that fosters a relationship approach. Bloom Care Teams consist of:
Practice Coordinator who assists with all scheduling and logistic needs
Clinical Coordinator who triages all patient-centered calls and facilitates and orders labs, imaging, and other medical needs
Nurse Care Manager who coordinates patient healthcare needs and treatment plans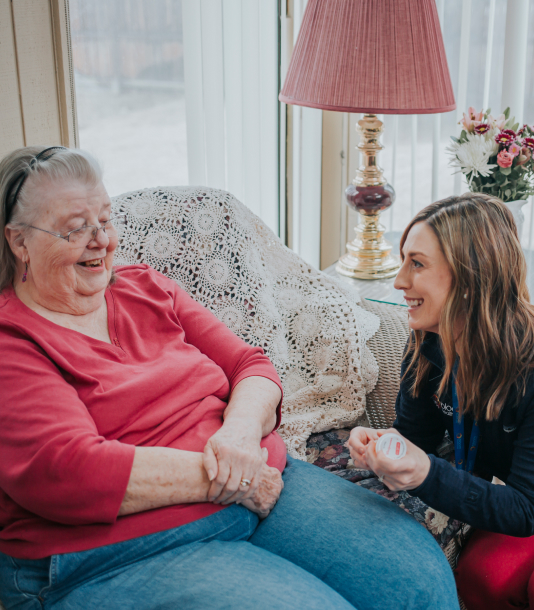 Who is part of the Bloom medical team?
Bloom's interdisciplinary care teams are designed to help PCPs close quality gaps and amplify PCP care through urgent acute interventions, routine visits and meticulous clinical documentation – while giving patients maximized access to quality care. The medical team is comprised of the following:
Medical Doctors

Advanced Practice Providers

Behavioral Health Specialists

Social Workers

Nurse Care Managers

Pharmacists

Care Coordinators

Healthcare Ambassadors

Palliative Care Experts

Wound Specialists

Emergency Medical Technicians (EMTs)
How does Bloom serve patients?
Bloom providers serve as the primary care provider for patients and see patients based on medical necessity. In addition to comprehensive primary care and care management, Bloom can also provide add-on services such as on-demand care, offering diagnosis of acute conditions and immediate clinical interventions, wound care, hospice, real-time blood draws, etc.
Bloom treats patients longitudinally through a holistic primary care model. Additionally, treatment also encompasses screening and management of social determinants of health, thorough patient and caregiver education, medication reconciliation, fall risk assessments, home food assessment, advanced care planning, etc.
Bloom's data stack is integrated with the Colorado health information exchange to track and monitor patient hospitalizations. Our providers strives to see patients post-discharge within 72 hours to ensure patient stabilization and understanding of any new medications or instructions.
How is life as a Bloom provider?
Bloom strives to create an outstanding experience for providers including competitive compensation and benefits. We offer numerous professional growth and training opportunities as well as frequent events to come together. We've been listed as one of the Denver Post's Top Workplaces three consecutive years. Please visit our Careers page to learn more.
Does Bloom act as the primary care provider?
Yes, your Bloom provider fulfills the role of serving as your primary care provider (PCP).
How are providers empaneled?
We actively manage provider panels to ensure all providers have a manageable patient load so they're able to spend sufficient time with all their patients. Our service areas are divided into several territories in which patients located in certain geographies are assigned to specific providers to reduce drive time and maximize time with patients.
Would you like to learn more?
Check our Career page to see available opportunities
Come see why Bloom has been named one of Denver's top workplaces four consecutive years!