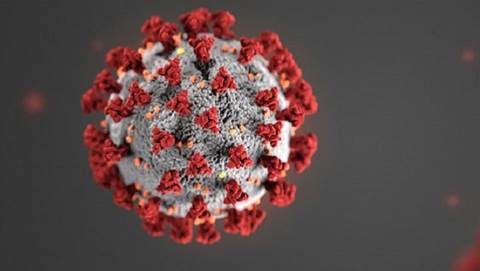 To the Bloom Healthcare community,
Bloom Healthcare intends on being your trusted source of information concerning the coronavirus. We will be circulating this publication weekly and/or as we receive new information from the CDC, AMDA, White House, CO Department of Public Health, international medical journals and other sources.  Bloom understands that we are all supporting the same vulnerable population and we appreciate your dedication and a solid team approach. We encourage you to reach out to us at 303.993.1330 or directly to your Bloom provider should you have any questions or require clarification.
The Latest:
The COVID-19 Modeling Group released updated projections on the progression of the COVID-19 outbreak in the state of Colorado. They forecasted six scenarios involving various social distancing and PPE efforts, along with the effect each scenario would have on the peak, duration, and impact on ICU capacity during the pandemic. We encourage a detailed review of the model here: https://covid19.colorado.gov/sites/covid19/files/COVIDModelingReport-042020.pdf. The net result, however, of each scenario, is that COVID-19 will be effecting our community for months to come, and the number of cases will dramatically increase from current levels.
CDPHE released a Licensed Long Term Care, Residential, and Group Home Facilities Isolation Plan for COVID-19 and other Respiratory Illnesses. This plan requires extensive documentation and preparation on the part of assisted living communities. We feel this is a useful exercise to ensure communities are ready for the extended outbreak facing senior residents of congregate care settings. The detailed plan can be found here: https://drive.google.com/file/d/1sGoSoFbag9V7cDObmbs_lRm-JLDWzdsx/view
Recognizing COVID-19 In Your Community
Recognizing potential COVID-19 cases in your community is essential. These efforts can be complicated by the fact that up to half of geriatric/frail patients with COVID-19 will have atypical presentations. Know the signs:
Typical Presentations: Fever, headache, dry cough, myalgias, nausea without vomiting, abdominal discomfort with some diarrhea, loss of smell, anorexia, fatigue.
Atypical Presentations:

Mild GI symptoms with or without fever.
Acute change in condition. Extremely frail patients may stop eating and decompensate.
Chronic cough "worsens". With or without fever.
Acute mental status change.
New hypoxemia without any other signs.
Dizziness or malaise.
New onset AFIB or CHF.
Bloom's Assisted and Independent Living Community Recommendations
Stay up to date on the latest recommendations from the Governor's office. Governor Polis has released a series of detailed plans and predictions regarding the spread of COVID-19 in Colorado, including guidelines specific to Assisted Livings. Recent announcements include:

Stay at Home order is shifting to Safer at Home. Restrictions and recommendations in Assisted Livings will remain strict, and we may even see firmer guidelines, but our broader community will be undergoing measured returns-to-work. The case rate in CO will spike significantly in the coming months as a result.
All Assisted Living communities are included in the state's Long Term Care Isolation Plans. Communities will be held to the same standards regarding monitoring resident & employee illness, social distancing, PPE for staff, resident movement, isolation precautions, and supplies. The detailed plan requirements are attached to this email. If any communities need guidance in interpreting or implementing these plans, please reach out to Bloom.

Procure and deploy testing supplies. Testing frontline staff and residents quickly and frequently is essential for identifying cases and protecting residents. Obtaining testing supplies is optimal for achieving these goals, however Bloom understands the challenges associated with sourcing these supplies. If you are in need of testing, please contact Bloom.
Remain diligent. National models projecting a steep drop off in COVID-19 incidence rates and deaths do not account for the unique challenges facing (i) seniors and (ii) congregate care settings. This will continue to threaten AL, IL, and private home residents for months to come.
Dedicate wings, floors, or buildings to positive COVID-19 cases if possible. AL and CCRC groups with multiple buildings should consider further isolating confirmed positive cases to designated areas with increased PPE and clinical capabilities. Consolidate confirmed cases to provide superior care and monitoring, conserve PPE, and better protect healthy residents.
Heed the latest guidance on protective measures from the CDC, AMDA, CDPHE, and others. If you do not have access to sufficient PPE, please contact Bloom.
Our previous COVID-19 communications and recommendations can be found at: https://bloomhealthcare.com/news/
We appreciate your partnership and continued diligence.
Sincerely,
Thomas Lally, MD