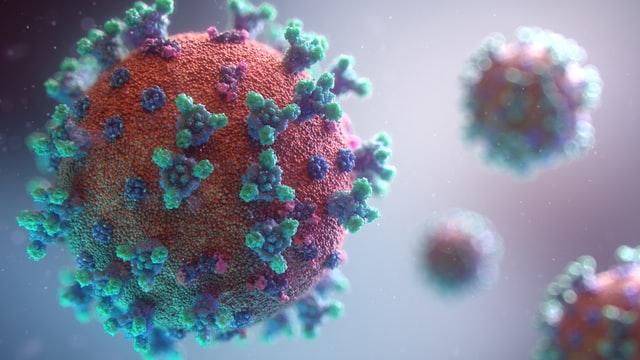 To the Bloom Healthcare community,
Bloom Healthcare intends on being your trusted source of information concerning the coronavirus. We will be circulating this publication weekly and/or as we receive new information from the CDC, AMDA, White House, CO Department of Public Health, international medical journals and other sources.  Bloom understands that we are all supporting the same vulnerable population and we appreciate your dedication and a solid team approach. We encourage you to reach out to us at 303.993.1330 or directly to your Bloom provider should you have any questions or require clarification.
The Latest:
Despite relatively low reports of COVID-19 cases in Colorado, the virus is very present in our community.  Cases are significantly underreported due to the lack of testing capabilities.  We estimate that upwards of 18 local area assisted and independent living communities have at least one case of the coronavirus.  It's essential that we double down on preventative measures now, and not be lulled into a false sense of security given that Colorado has not kept pace with New York.
Bloom's Assisted and Independent Living Community Recommendations
1. Stay the course.   We're still in the early stages of the spread of the coronavirus.   Three weeks can pass from the time of exposure until serious symptoms develop. It's essential that we stay diligent in order to protect our patients until the threat has passed.  Do not relax your standards.
2. Enforce social distancing.  This is essential in both our personal lives and within your community.  Keeping residents out of communal spaces – no bingo, no communal meals, etc. – is one of the best ways to prevent lateral spread.
3. Enforce strict entry policies.  Continue to refine and lock down your entry policies, including appropriate restrictions for staff and outside services.  Require temperature checks upon entry.
4. Refine your COVID-19 Emergency Plan.  It is likely COVID-19 has, or soon will, enter your community.   Several area communities have confirmed cases and several more have Patients Under Suspicion.   If you have one case, you must assume many are infected. You need to protect your staff with proper PPE.
a. Isolate and Cohort infected patients.  Infected and suspected residents should be isolated either in their room or to a wing of the community designated for infected residents. Infected patients should wear a face mask to reduce spread if possible.
b. Refine your PPE plan.  Prepare for critical shortages. Front-line care providers must remain protected. This may mean wearing PPE during an entire shift and never removing their N-95 respirator.
c. Train and Fit Test your staff.  Proper training and fitting are essential for PPE to work. Precautions and training need to include proper technique for removing PPE. If you are unsure how to complete a fit test, OSHA has instructions and demonstration videos on its website.
5. Active Screening    Due to the nature of this virus and the prevalence in our communities, we do NOT recommend the AMDA guidelines regarding active screening twice a day.   The risk of infecting the staff or lateral spread within a community exceeds the benefits of this strategy.  Residents with any change in symptoms should be immediately isolated and reported to Bloom.
6. Active Management   When actively managing patients with confirmed or suspected COVID-19, the most pressing question is when/if to send to the hospital. The development of viral pneumonia around day 5 of illness can cause a decline in oxygen levels. If goals are aggressive, this patient needs emergent transport.   If goals are palliative or hospice, we do NOT recommend testing pulse oximetry twice a day.  Instead we suggest support with hospice.
7. Negative tests do not rule out COVID-19.  Available testing requires active symptoms and can be falsely negative.  Due to limited testing supplies, testing patients who are asymptomatic to confirm a negative diagnoses is not appropriate.
What does this disease look like?
We appreciate your partnership and continued diligence.
Sincerely,
Thomas Lally, MD