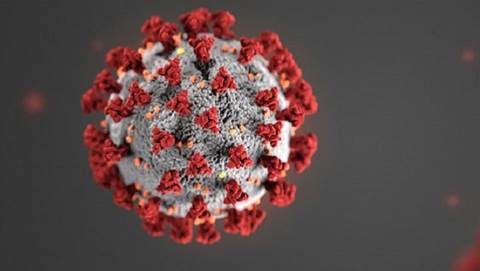 To the Bloom Healthcare community,
Bloom Healthcare intends on being your trusted source of information concerning the coronavirus. We will be circulating this publication weekly and/or as we receive new information from the CDC, AMDA, White House, CO Department of Public Health, international medical journals and other sources.  Bloom understands that we are all supporting the same vulnerable population and we appreciate your dedication and a solid team approach. We encourage you to reach out to us at 303.993.1330 or directly to your Bloom provider should you have any questions or require clarification.
The Latest:
Last week, the Trump Administration expanded Medicare telehealth coverage, allowing beneficiaries to receive a wider range of healthcare services without risking face to face exposure between patients and their providers.  This change removes geographic restrictions while relaxing HIPAA requirements to allow greater access and novel means of treatment.
On March 19th, the AMDA released strategies to prevent the spread of infection in Long Term Care facilities.  Much of the guidance contained in these recommendations is valuable. Some of it, however, is contradictory and dangerous for assisted living residents when applied.  Please read on for Bloom's perspective on the AMDA guidance.
Bloom's Community Recommendations
Don't take twice a day temperatures on asymptomatic patients.  We strongly disagree with the AMDA's Active Screening for asymptomatic patients. Routine temperatures provide significant opportunity to spread infections to otherwise healthy residents, with the risks vastly outweighing the benefits. Please contact Bloom to discuss patients who may benefit from frequent, routine vital sign checks.
Conserve PPE for the active management and care of symptomatic patients.  PPE supplies are extremely limited, and the CDC has indicated that there will be a shortage of PPE for the foreseeable future. Please see the CDC's guidance on preservation of PPE. Avoid blanket recommendations, such as requiring people who have been screened for symptoms to wear masks and gowns to walk in the building.
Restrict access.  Cut down on foot traffic for all non-essential services.
Avoid send outs; the hospital presents high risk for exposure to the coronavirus. Contact Bloom to help consider alternative options for residents.
Isolate and report coughs and fevers.  Tracking potential infections is one of the first lines of defense for containing further spread. Bloom is pleased to now offer the Bloom COVID-19 Testing Program. Contact Bloom if you have any suspected cases.
Continue screening entrants.  This includes community staff – protect your residents and team from exposure.
How does Telehealth help my community?
Less traffic. While our providers follow universal precautions and take extensive measures to avoid cross contamination, all efforts to reduce outside traffic help to reduce resident risk of exposure.
More frequent monitoring of the health of residents.  Telehealth allows providers to reach each resident more often, helping to better recognize and address changes in conditions and emerging health needs.
Real time access.  If something comes up when a provider is not scheduled to be at your building, just call our office and have a video-capable device ready.  Our providers are able to address real time concerns via telehealth.
Quicker evaluations of symptomatic residents.  One of your residents starts showing concerning symptoms?  Bloom providers can connect quicker to evaluate coronavirus concerns.
Simpler process to establish care.  If any of your residents were relying on an office-based doctor, they can start care easier and quicker than ever.
To learn more about telehealth options, visit our website or call your support team at 303.993.1330.
Bloom's take on the latest AMDA guidance (click here to view)
Per the AMDA update 3/19/20
Frequently Asked Questions Regarding Covid-19 and PALTC: Active Screening of Asymptomatic Residents for Temperature every 12 hours.
This guidance is poorly defined, contradicts the AMDA's other recommendations, and does not adequately weigh the risk of facilitating lateral spread within a community.   The increased risk of unknowingly transmitting the virus during temperature rounds vastly outweighs the benefit. Contact Bloom to establish appropriate vital frequency and to identify which patients could benefit from regular vitals.
We encourage community leadership to review the rest of the AMDA guidance regarding COVID-19.  The other strategies to prevent the spread of infection are grounded in industry best practices and will help protect residents.
We appreciate your partnership and continued diligence.
Sincerely,
Thomas Lally, MD