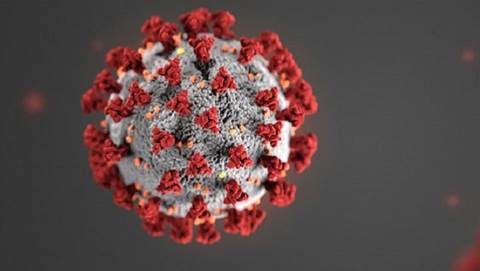 To the Bloom Healthcare community,
Bloom Healthcare intends on being your trusted source of information concerning the coronavirus. We will be circulating this publication weekly and/or as we receive new information from the CDC, AMDA, White House, CO Department of Public Health, international medical journals and other sources.  Bloom understands that we are all supporting the same vulnerable population and we appreciate your dedication and a solid team approach. We encourage you to reach out to us at 303.993.1330 or directly to your Bloom provider should you have any questions or require clarification.
The Latest:
COVID-19 has officially been identified in Colorado.  Given the limited testing done to date, it's likely that the virus is more widespread than reported.  The CDC is still reporting that amongst younger, healthy adults, the majority of cases will be mild, with a low mortality rate.  This infectious disease, however, is especially dangerous for our shared patients. Accordingly, we can take collective action now to protect our patients.  We'd like to share some recommendations specific to the Assisted Living Population, steps Bloom is taking to address this emerging threat to our patients, and some recent news from trusted sources.
Bloom Community Recommendations:
Cut down on community events.  Whether they involve residents and staff only or families and external parties, community gatherings are a great way to introduce potential infections to otherwise healthy residents.  Take steps to reduce opportunities for spreading the virus, including cutting back on communal meals.
Reduce community cross pollination.  Work with your home health, PRN therapy, and other partners to cut down on the number of staff working in multiple communities in any given day.  These workers can carry the virus from the outside and building to building on their clothes and equipment.
Closely monitor residents for symptoms and report any concerns.  If any residents develop a new cough or fever, take immediate steps to isolate these individuals and inform your Bloom nurse as soon as possible.  Bloom will ensure that providers can begin treatment on these residents and take steps to avoid further spread.
Decrease non-essential foot traffic.  Keep the number of outside visitors to a minimum, including family and non-essential healthcare services.  Bloom posted a sign at the front of our office discouraging visitors and encourage you to do the same.
What Steps is Bloom Taking?
We're reducing opportunities for exposure and cross contamination in the community by:

Streamlining our visits.  We want to reduce patient, provider, and community staff exposure to others in order to help keep people healthy.  Accordingly, our providers will cut down on face time – heading straight to patient's rooms and charting at home. We'll increase our telephonic communication to make sure everyone stays in the loop.
Changing schedules.  We'll be re-working our providers' schedules to (i) spend more time at each community per visit, (ii)cut down on the number of days per week we're at each community, and (iii) decrease the communities we go to per day.  So, if you're used to your Bloom provider coming 4 times a week to see 5 patients per day, your provider will now come twice a week to see 10 patients. This will significantly decrease the likelihood of carrying the virus from one community to another.
Deploying supplies as needed.  Our providers will be using universal precautions and deploying protective supplies to prevent exposure and cross contamination.
Changing our uniform.  Our team will be transitioning to scrubs and white coats with reserves on hand.

We're also protecting our workforce so that we're available for patients as conditions change by:

Investing in remote support capabilities.  Our nurses, administrative, and intake teams will remain connected to help coordinate all of your care needs.
Cancelling clinical team functions (or making them remote).  We're cutting down on in-person clinical gatherings, such as grand rounds and provider meetings, so that if any of our providers get sick, the rest of our team can stay healthy and ready to care for patients.
Tracking potential exposure amongst our team, patients, families and communities.

Finally, we're staying up to date as the situation is rapidly changing.  We're actively working with the state health department, CDC and other trusted sources to receive information before it's publicly available and ensure that our patients and communities have access to the best care possible.
We appreciate your partnership and continued diligence.
Sincerely,
Thomas Lally, MD